Combomancy
Initially made for the JamCraft 2018.
Take your favourite moves from the weapons you have and combine them to craft your own special combo.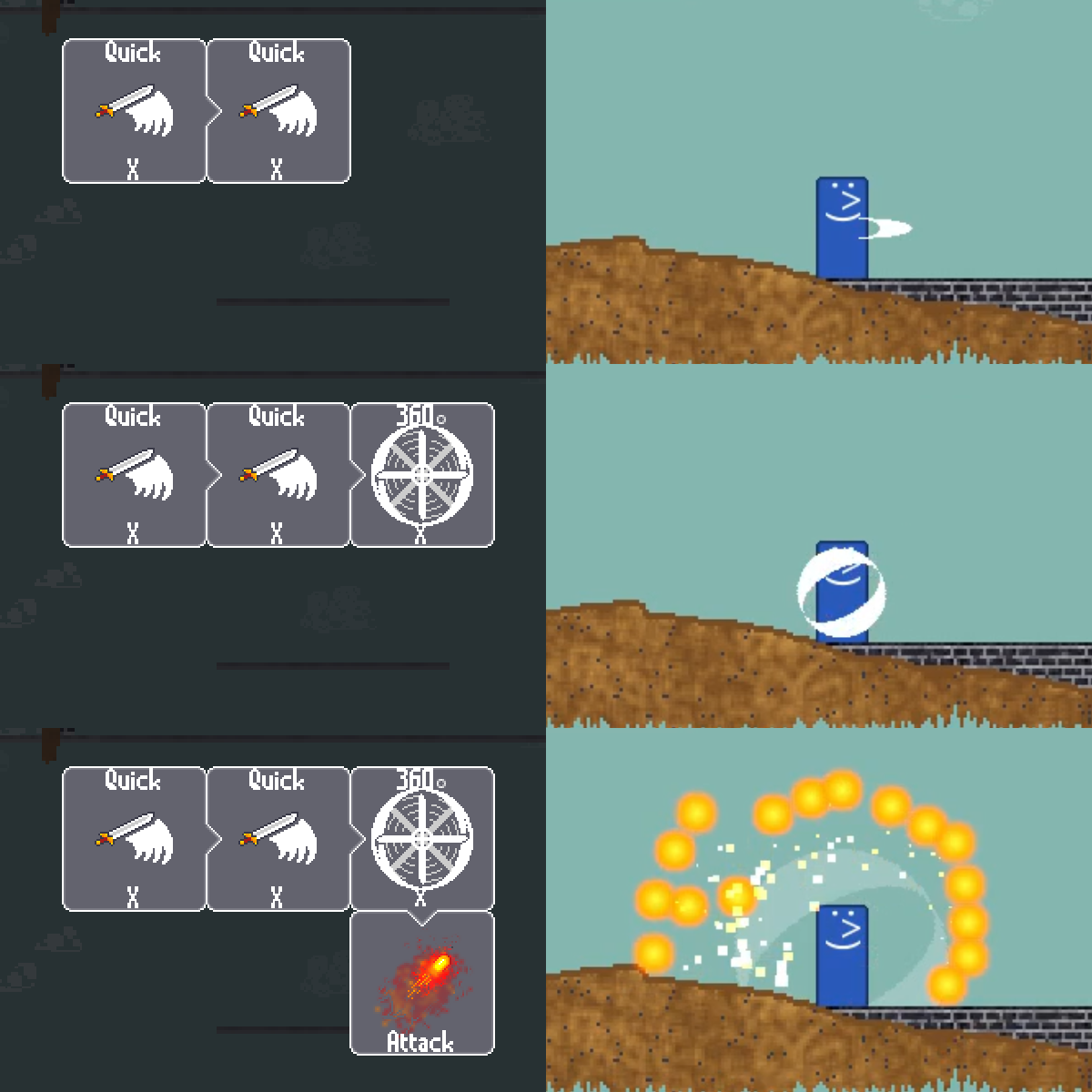 Combos:
Are built and executed in order from left to right. To execute them, use quick and heavy attacks in the same order.
To start the execution of a combo you must have equipped the same item of the first move in the combo. To equip an item end a combo with it.
If you are hit, you will stop the execution.
You can bind a spells to any attack, and it will be casted when the said attack is executed.
More content and gameplay (and balancing) in development. Comment to let me know what you think, report a problem or suggest an improvement ;)